Ferraris for Sale in Switzerland
Many people dream of owning a Ferrari - be it due to its beauty, glamour, performance or the fact that it is the embodiment of a modern myth.
While some people say that "life is too short to drink bad wine", those that have experienced life to the full know that it is certainly "too short to not have driven" what is possibly the most tantalising marque in history.
The following three Swiss-based Ferraris are being offered to give the opportunity to someone to live their dream - ranging from models pre-destined to become the next classics (Mondial 3.2 Cabriolet and 348 TB) through to what is one of the the most rawkus naturally aspirated open-top "supercars" that Ferrari will ever have produced; the 458 Spider!
These are presently not being advertised anywhere else other than here, so in the case of interest simply contact to get in touch with the seller.
458 Spider Nero Daytona
2013 458 Spider [566 BHP at 9'000 rpm, 0 to 100kmh in 3.4 seconds], 16'000 km, free servicing until June 2020 and works-guaranty until 2018. Expecting offers around CHF 200'000.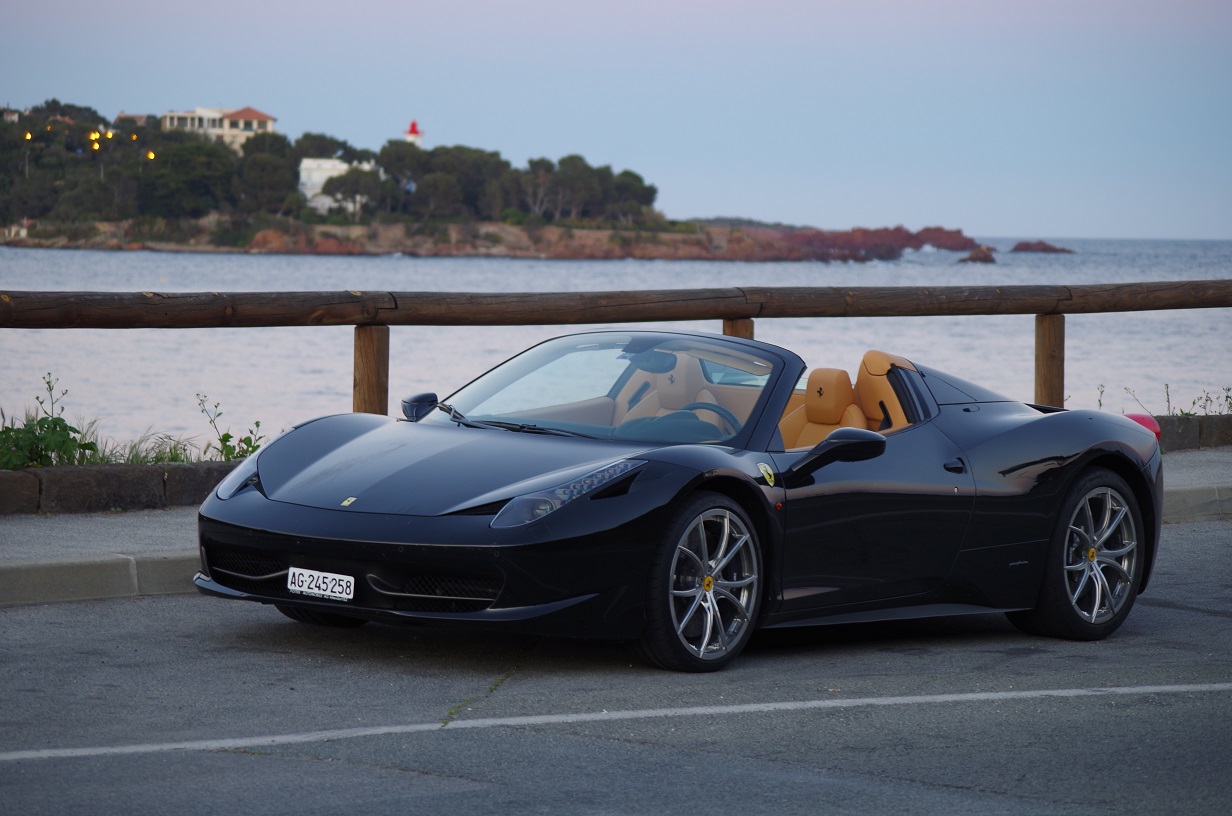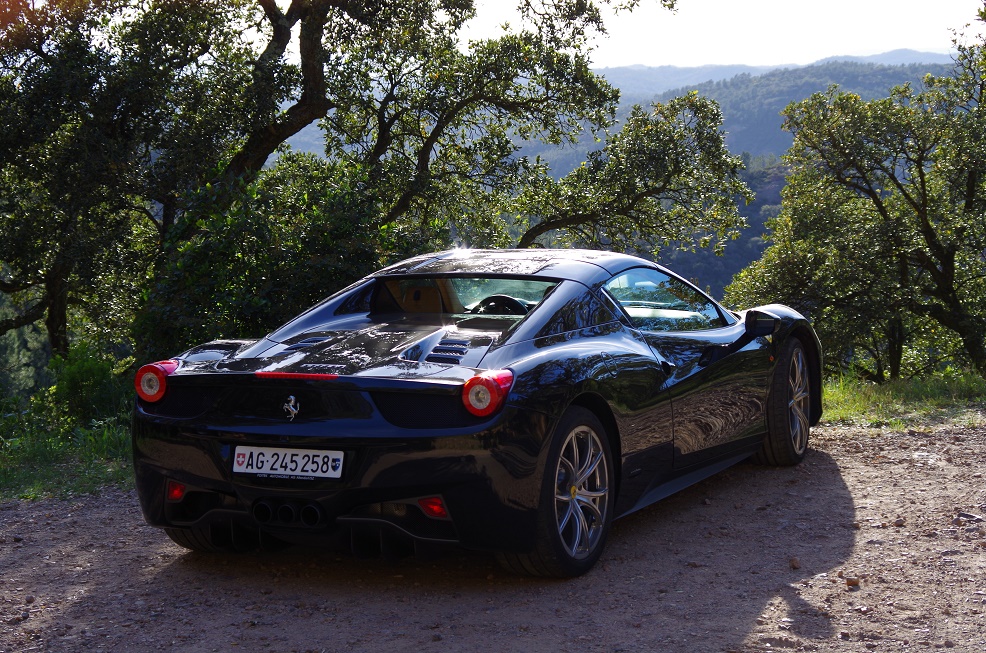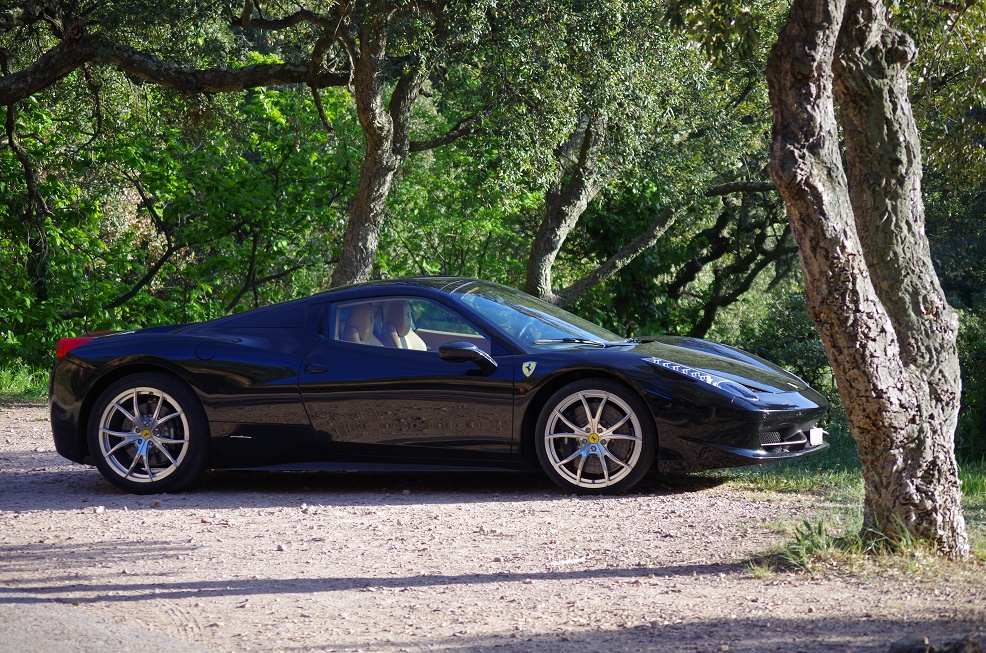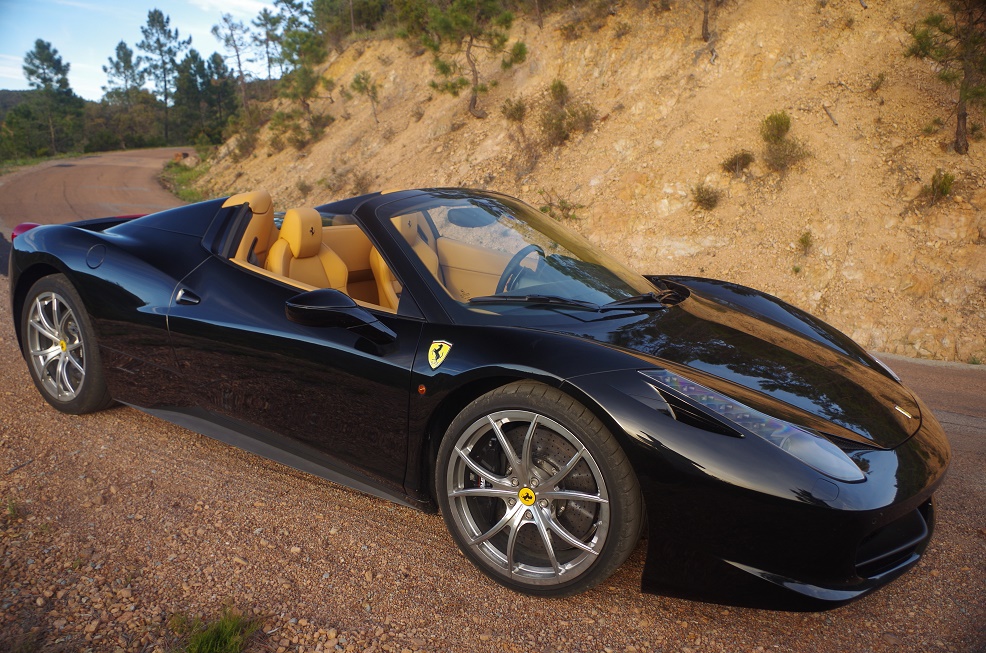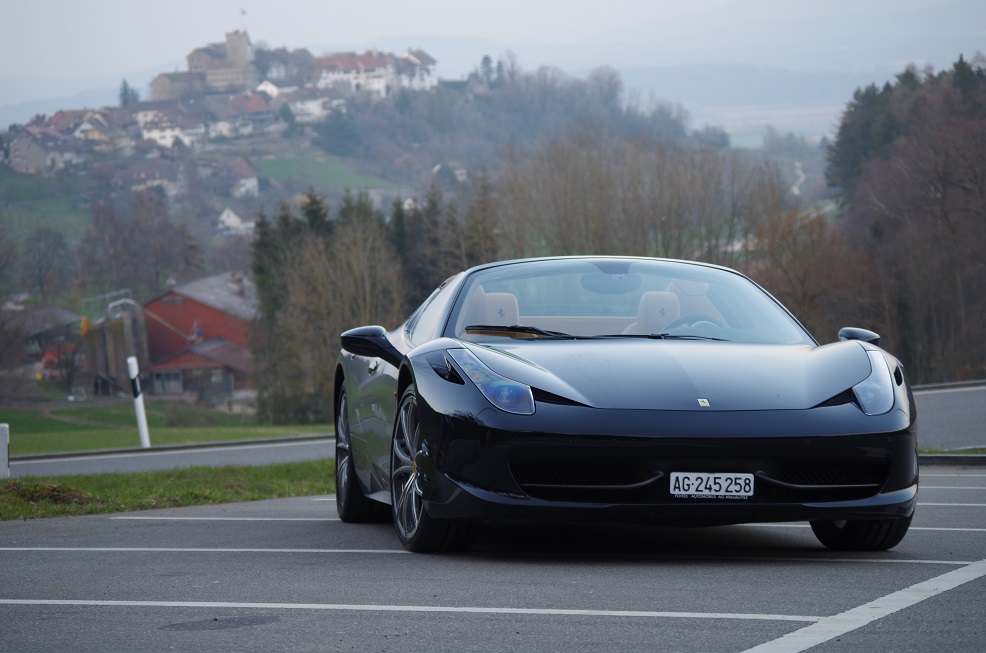 Original price CHF 324'730
Options
AFS1 - Advanced front lighting system
CALB - Black brake calipers
CRS1 - Cruise control
CTU3 - Leather lower tunnel
DAY1 - Daytona style leather seats
ELEV - Suspension lifter (nose lift system)
EMPH - Horse stitched on headrest in Nero 4000
EXA3 - Sport exhaust pipes
GRID - Loudspeaker covers in leather color
HAW1 - Heat insulating windscreen
IPOD - IPOD connection
LOGO - Scuderia Ferrari shields
MIR4 - Full optional mirrors
NAVC - Navigation system and Bluetooth
PAC1 - Parking camera
PAR2 - Front and rear parking sensors
PEXS - Sport sill cover
RSFD - 20" forged diamond polished rims
RPMW - White rev. counter
RSFE - Full electric seats with seat warmer
RUF1 - Leather headliner in Beige 4208
SNDB - High power HIFI system
STC1 - Colored standard stitching in NOCCIOLA (light brown) 0261
STP1 - Daytona seat leather stripes in NERO (black) 8500
TPM0 - Tyre pressure measurement
ULEZ - upper part in colored leather Beige 4208
458 compared to its 430 predecessor
Jeremy Clarkson:
"Absolutely unbelievably mesmerisingly brilliant"
458 Spider on Fifth Gear
Chris Harris drives 458 Spider like an idiot
Is This Awesome V8 The Last Of Its Kind?
458 Spider on the Stelvio Pass
348 TB
1992 348 TB [300 BHP at 7'200 rpm; 0 to 100kmh in 5.4s; 2'894 built] 86'000 km, expecting offers around CHF 50'000.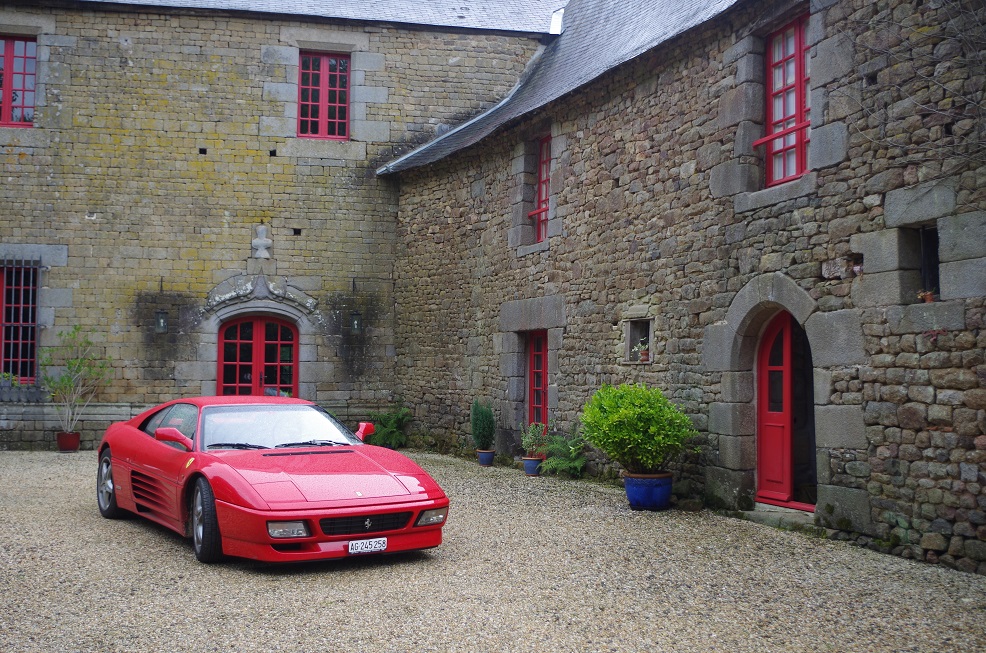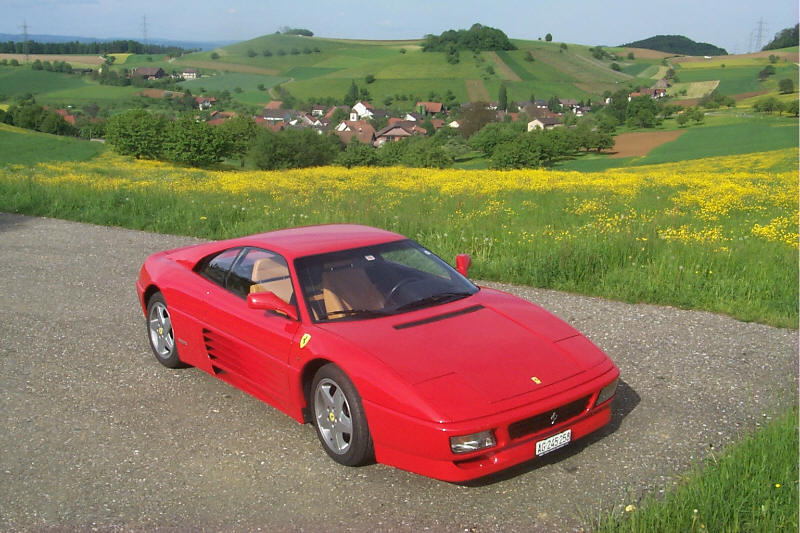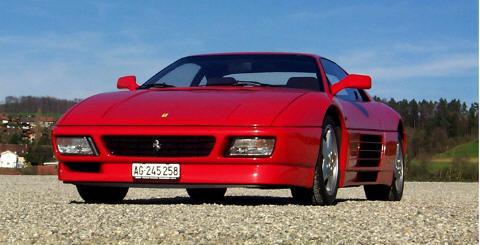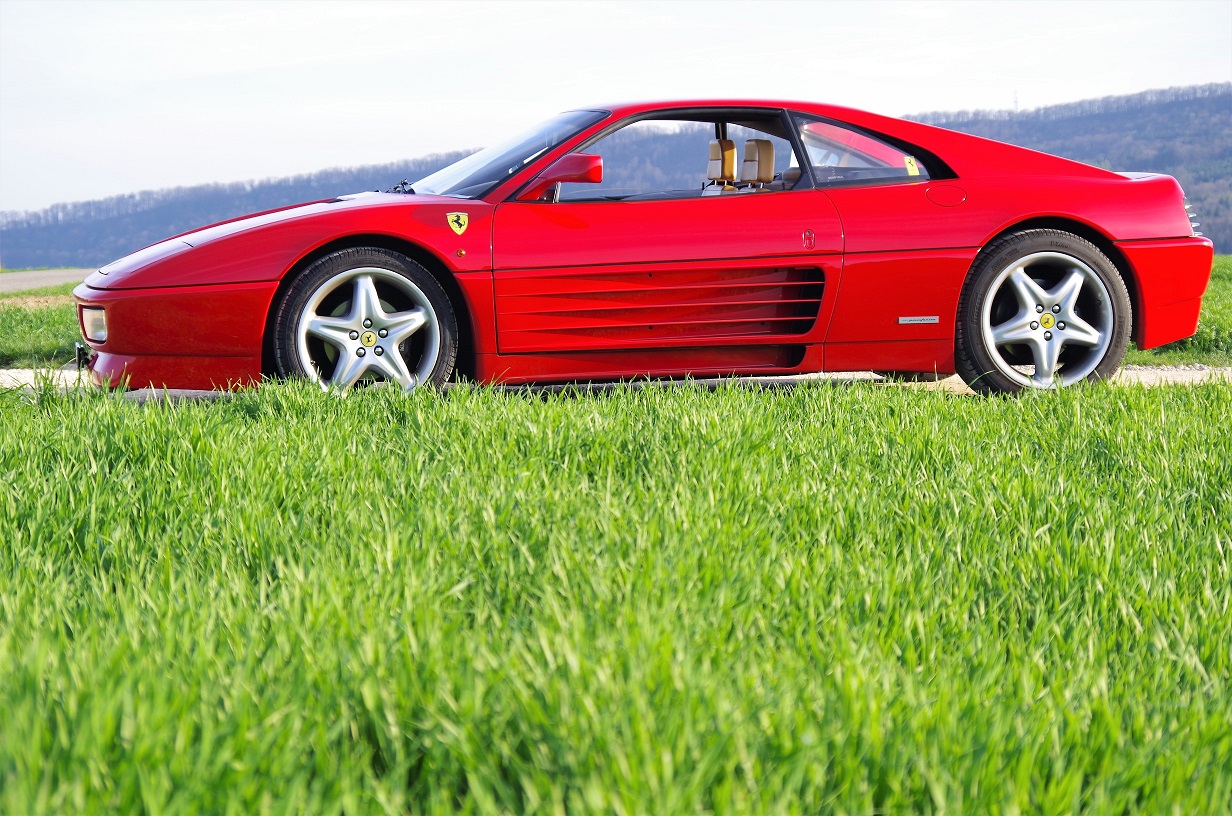 With sport exhaust, 348 and 355 wheels, electrics with gold contact treatment, interior rubber-feel/plastic surface renovation.
1988 Mondial 3.2 Cabriolet
1988 Mondial 3.2 Cabriolet [270 BHP; 0 to 100kmh in 6.7s; 810 built], 37'000 km, expecting offers around CHF 60'000.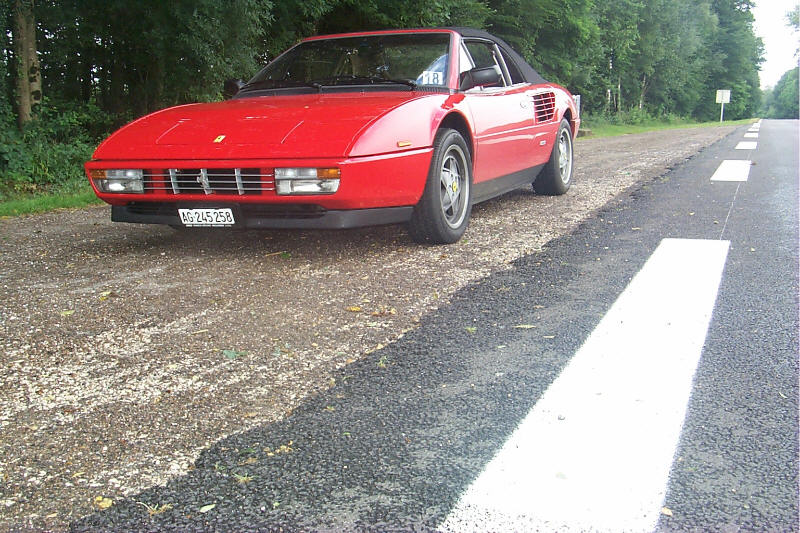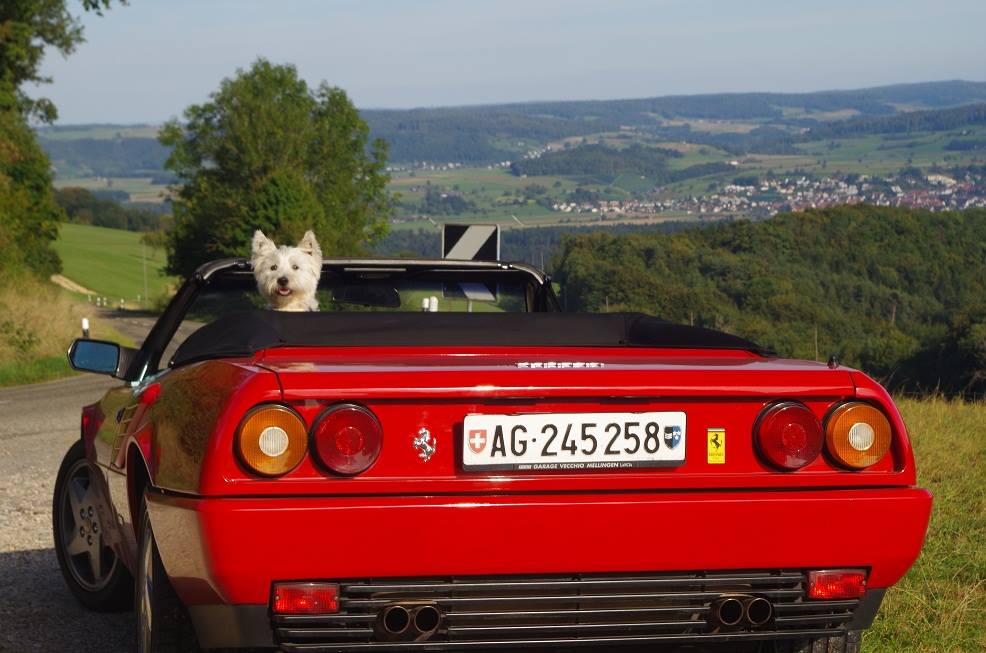 Ferrari for Sale in Switzerland. Copyright (c) 2018 M.J.Butcher Consulting